Ok I've been wanting to do some leather work in the Trooper for a bit.
So here is a short build of my first leather project on Tortuga.
Turtle leather is illegal and really wouldn't be fitting, I mean I like turtles and the truck is as slow as a three legged turtle, but no turtle leather...
So I took out some vegetable tanned snake embossed leather.
I pulled the passenger side visor down and brought it in the shop. Dirty, nasty and brittle.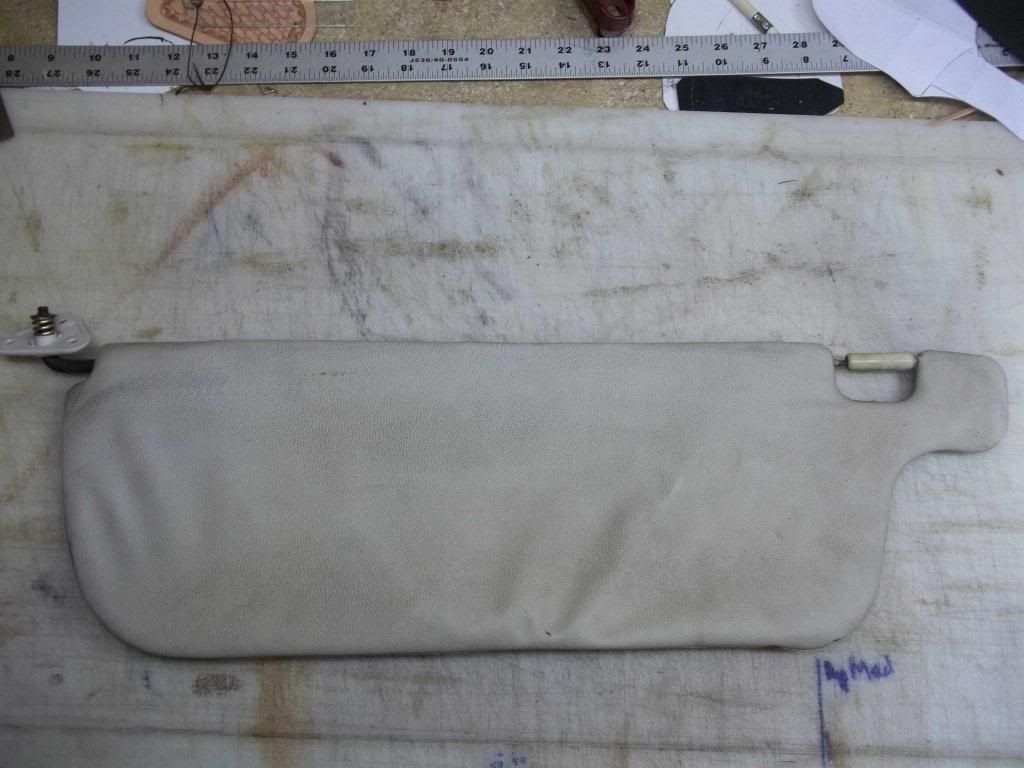 I took a utility blade and went to town.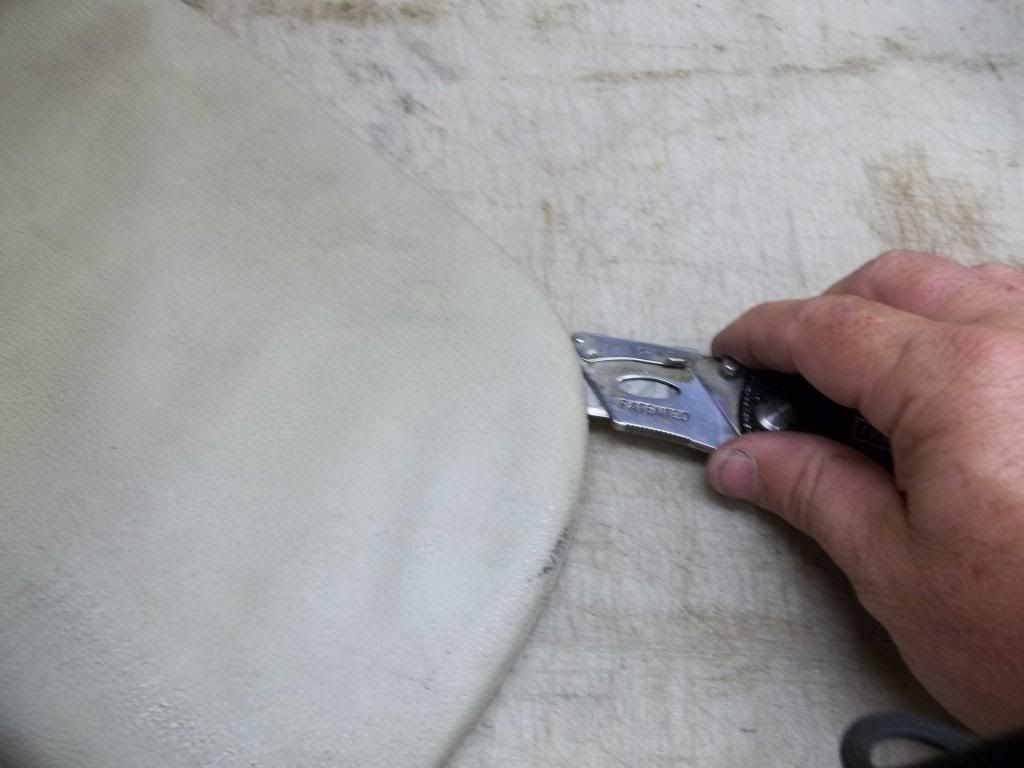 Inside I found, rotting dried out foam. I promptly tossed it and then began the layout.
I drew a centerline to keep it all straight and cut out the retainer hole. Applied some glue and let it tack up.
Then I traced out the outline of the metal frame and then rough cut, applied glue and then pressed it together.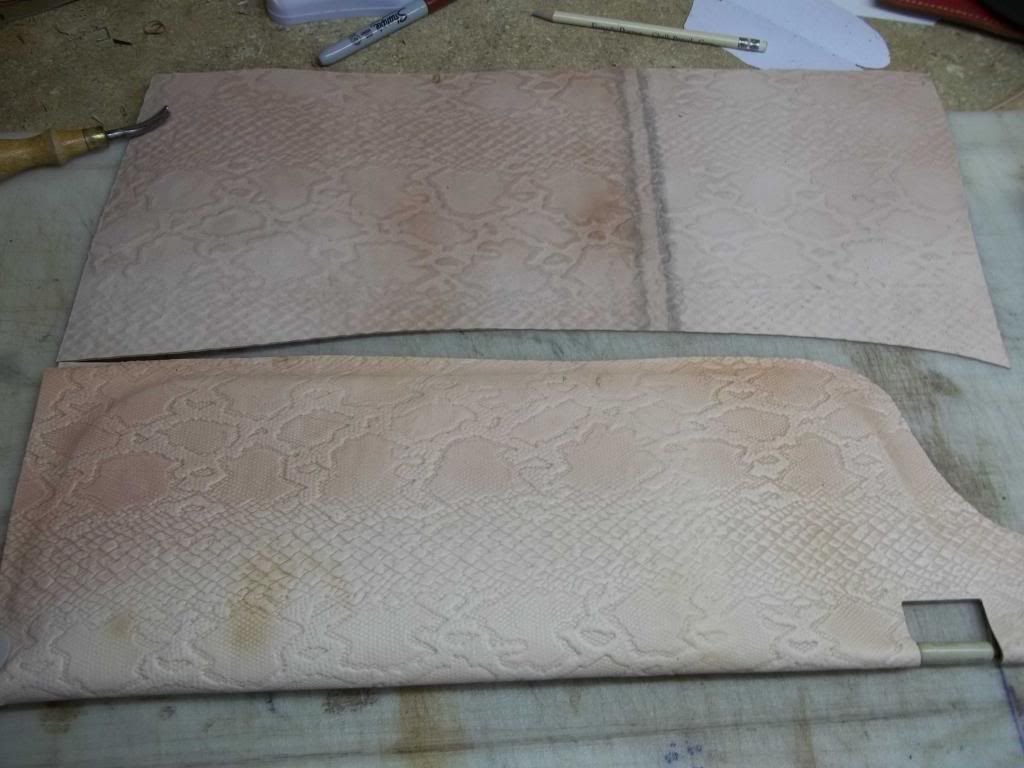 I made sure I had good contact all the way around and then went to making my stitching holes.
It was completely hand stitched using heavy waxed thread.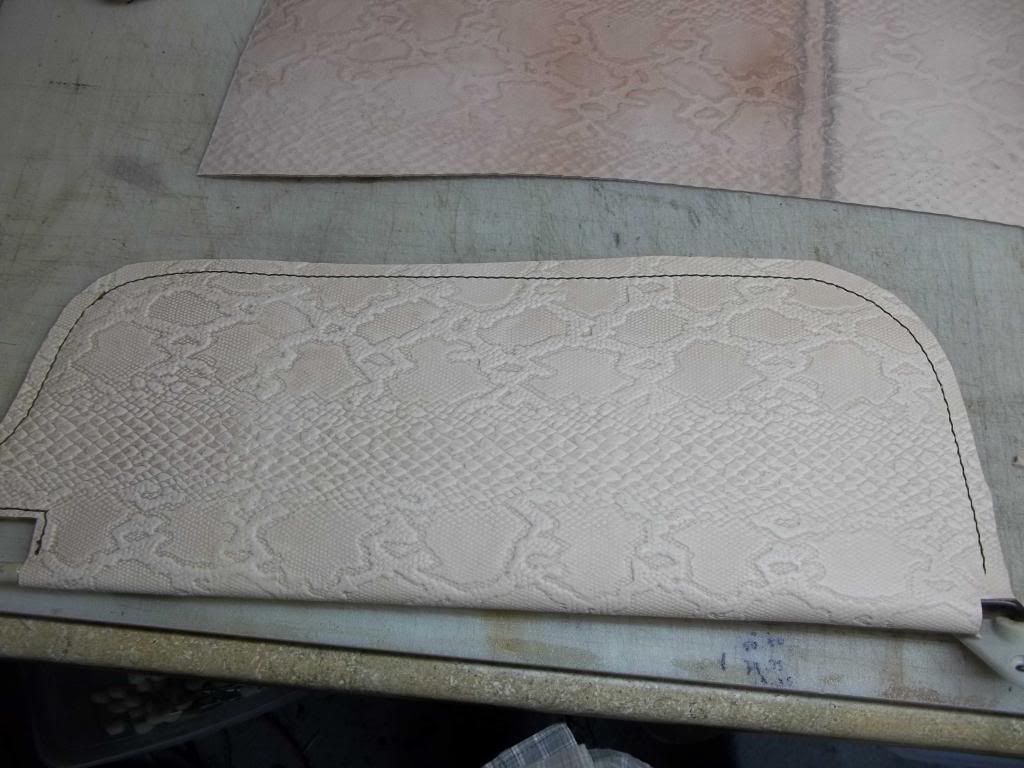 Then I began cleaning up the edges and making them a bit more uniform.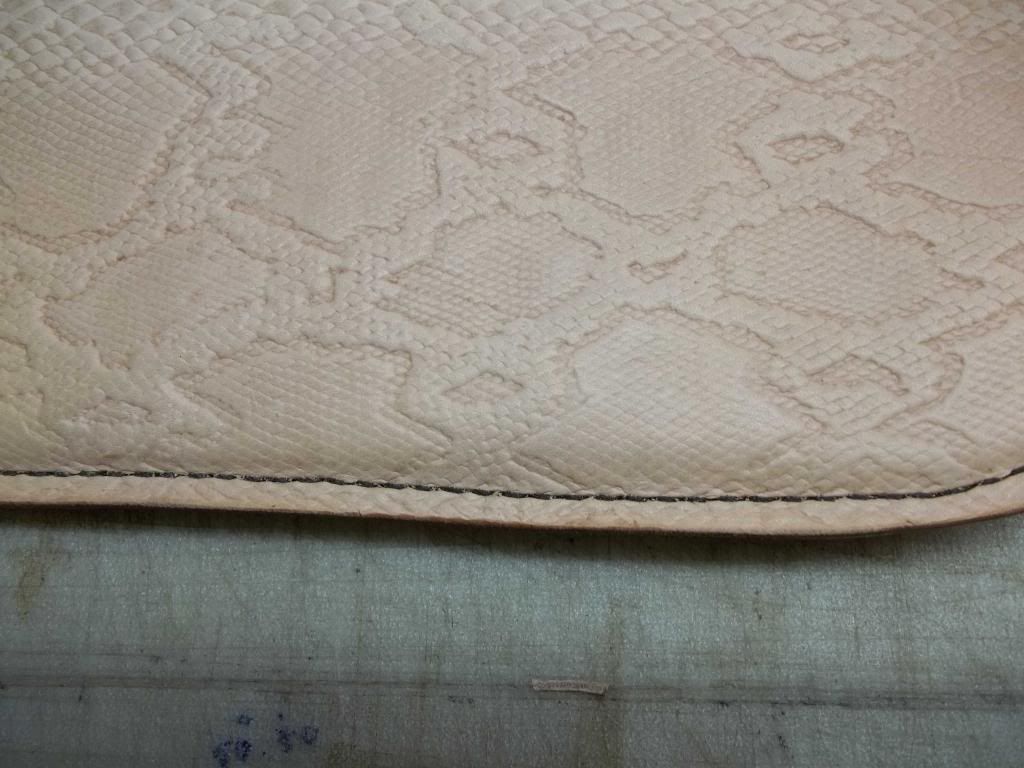 I broke out the airbrush and choice a two tone brown theme.
Once it was dry and sealed. I installed it on the truck.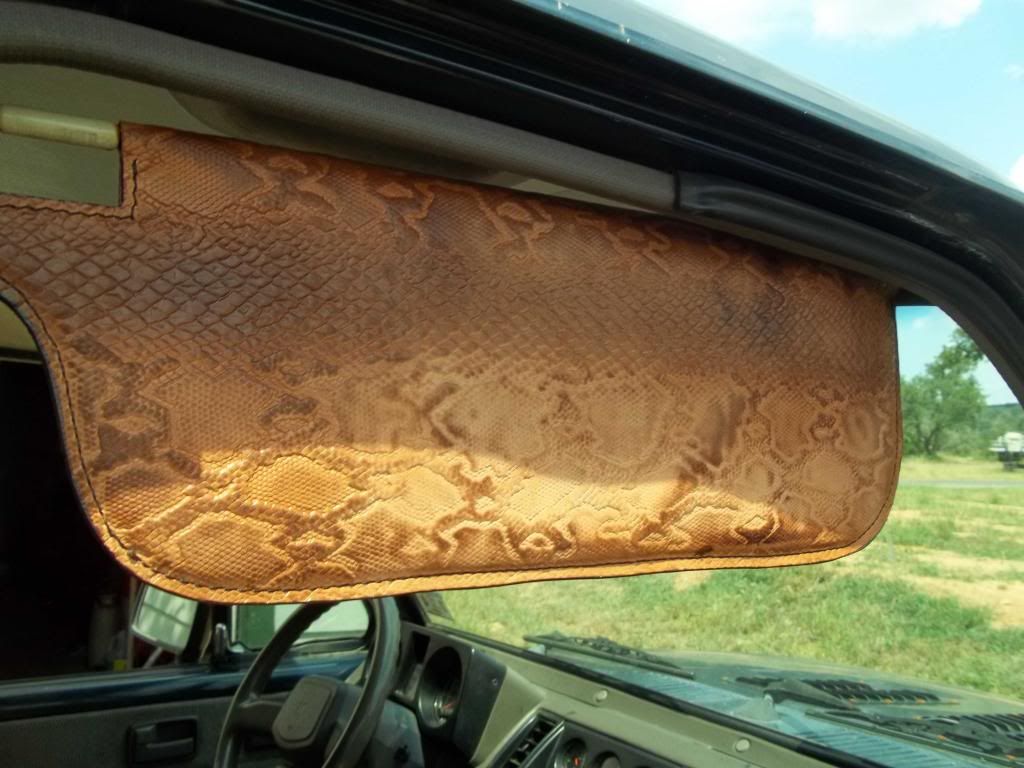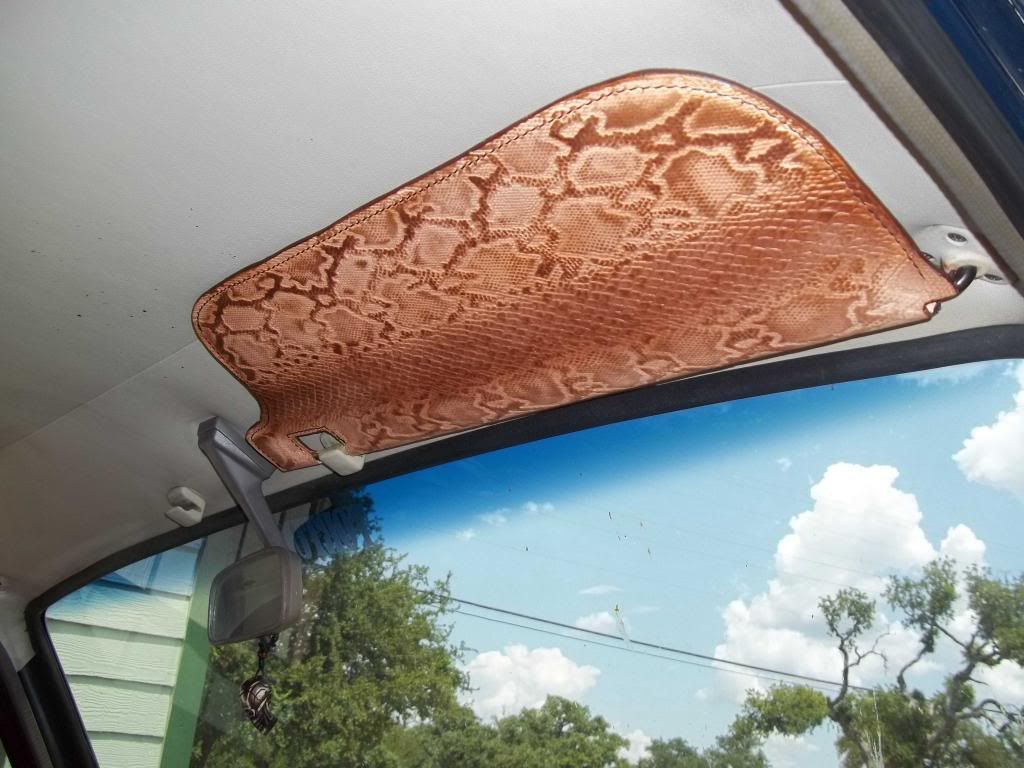 Overall I am happy with the result. I am going to go and finish the driver's side now. It is a bit more complicated. It will have loops for pens, a flashlight and a slot with a matching insurance carrier. (i'll post completed pics of it too.
Thanks for looking